CELLS WORKFLOW REPORTS:
Provides On-line Visibility & Tracking
GENERATE REPORTS VIA THE UNISOFT CELLS WORKFLOW SOFTWARE OR BY QUERYING THE DATABASE DIRECTLY
You can check production status and create reports via your internal network or the internet. You have the option to do this via the Unisoft CELLS WORKFLOW software or by making queries directly against the database where the real time data is stored.
The Unisoft CELLS WORKFLOW software will collect the data from the shop floor, etc, and then store it in an ODBC compliant database of your choice (Access, SQL, Oracle, etc). Via the CELLS WORKFLOW software you can then check production status and generate several standard reports and this requires a license of the CELLS WORKFLOW software. To save on Unisoft licenses for employees or customers you can run queries against the database. You run the query directly against the database to check production (WIP) status and get more varied reports via your internal network or the internet, etc., for example generate a query to show all the units produced from the past 6 months that have a particular defect code and where produced in plant #2 on production line #3 OR a customer logs in and a query runs automatically that checks production WIP status for their item(s). Querying a database directly is straightforward and your IT department or Unisoft can help you with this.
---
CELLS WORKFLOW provides many reports. For example the simple quick report below is available from the Report menu and displays a Work Order Summary with one line per work order. It is viewable by current unfinished WIP, date range, etc.

Double click on a work order line and a second drill-down report is displayed showing detailed status for each operation step in the work order routing. The drill-down report for work order WO000022 might look like this reporting 120 units yet to be finished and 80 completed: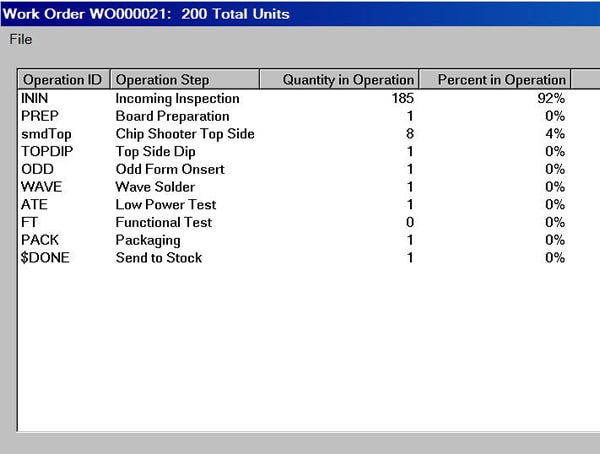 ---
SIMPLE PROCESS FLOW WITH WORK ORDER QUANTITIES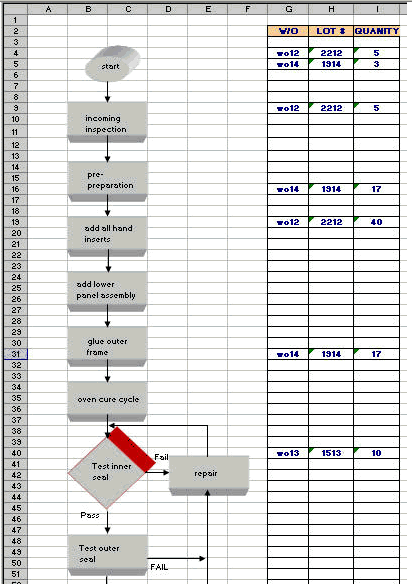 ---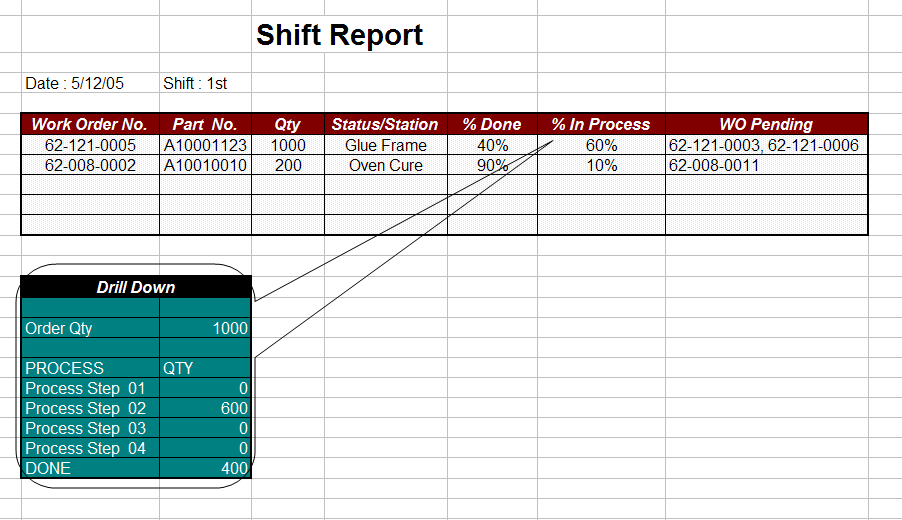 ---
DETAILED UNIT REPORT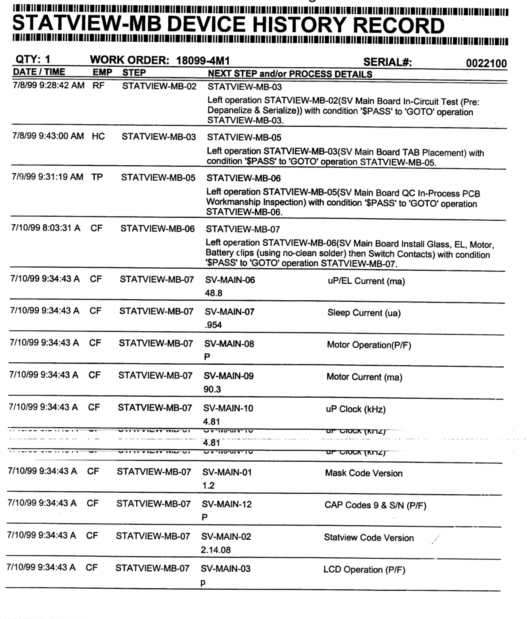 ---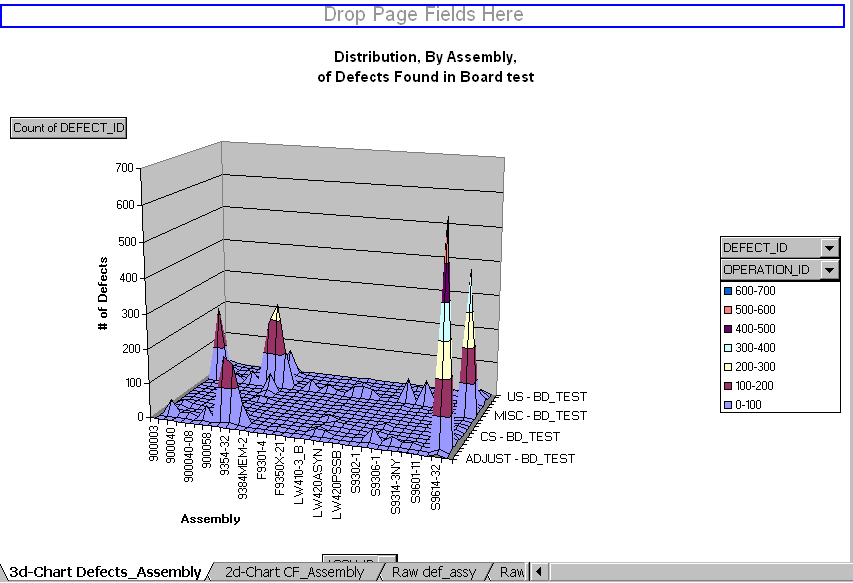 ---
FAILURES PER PART NUMBER ON PRODUCTS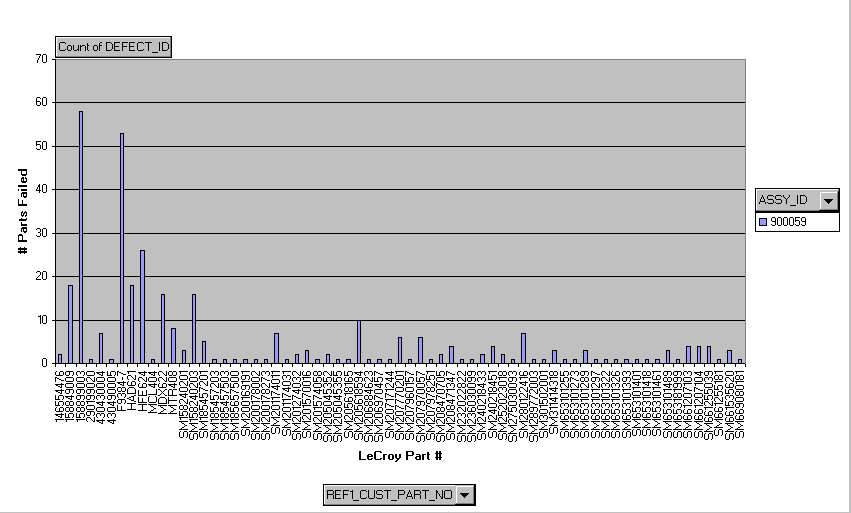 ---
---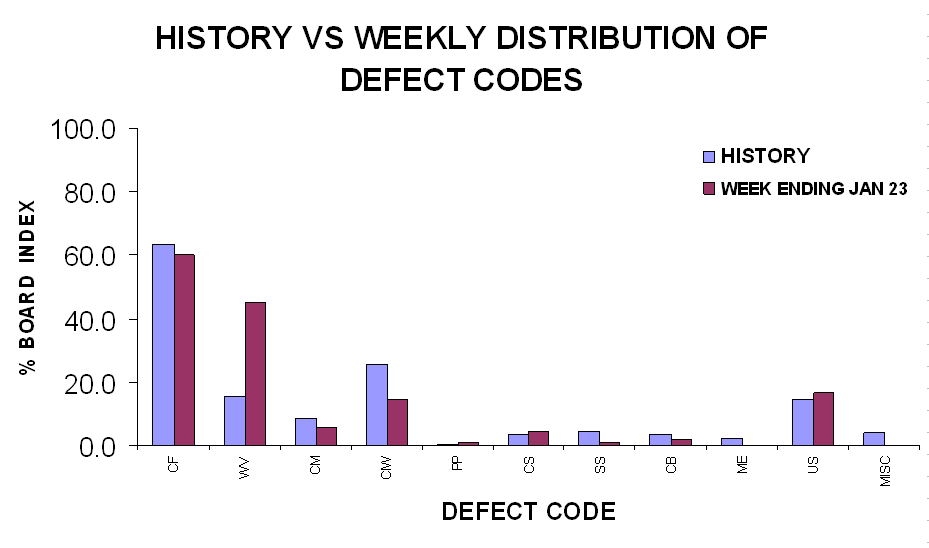 ---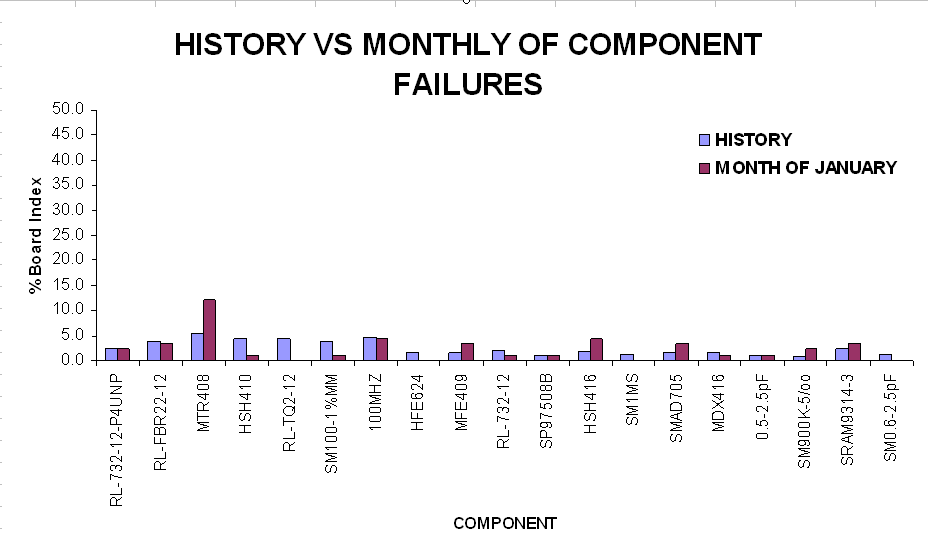 ---